In the summer 2007 three artists from Slovenia legally changed their names to "Janez Janša". This life event introduced a break into their artistic practice, which evolved into one of the most radical explorations of life in the age of biopolitics. Featuring a text by Domenico Quaranta, this book documents and discusses their recent work, a continuum that is sometimes produced by companies and institutions as a reaction to their life, sometimes by isolating and documenting specific moments in their life. ID cards, passports and bank cards become the means of a research that undermines the very concepts of "art" and "artwork", and that challenges both the economic and legal systems in their attempt to regulate our existence in the world, and the art system in its attempt to determine and protect the value of an art piece, while actively seeking for the complicity of both in order to exist.
Domenico Quaranta, book presentation @+MSUM, Ljubljana, 10 January 2014
Published by: Link Editions, Brescia 2014
Edited by: Domenico Quaranta
Graphic design: Luka Umek
Perfect-bound paperback, full color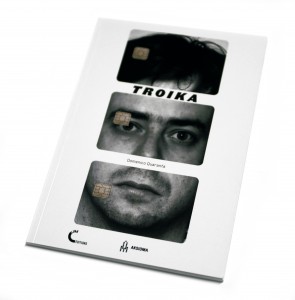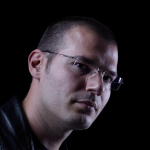 Domenico Quaranta is an art critic and curator. His work focuses on the impact of contemporary techno-social developments on art. His texts appear regularly in Flash Art in Artpulse magazines. In 2006, he co-edited (with M. Bittanti) the book GameScenes: Art in the Age of Videogames; in 2010, he published Media, New Media, Postmedia. As a curator, he has organise various shows and events in Italy as well as in the international arena, including: "Holy Fire: Art of the Digital Age" (Brussels 2008, with Y. Bernard); "Pixxelpoint" (Nova Gorica 2008 and 2009); "RE:akt! | reconstruction, re-enactment, re-reporting" (Bucharest – Ljubljana – Rijeka – Maribor 2009–2010); "Playlist" (Gijon 2009 and Brussels 2010); and "Collect the WWWorld: The Artist as Archivist in the Internet Age" (Brescia 2011, Basel and New York 2012). In 2010, he participated in the seminar "Tactics and Practice: New Media Drivers" in Ljubljana. He is the artistic director of the LINK Center for the Arts of the Information Age and a lecturer at the Brera Academy of Fine Arts in Milan as well as several other universities in Italy.