In the summer of 2007 three artists from Slovenia legally changed their names to "Janez Janša," the name of the right-wing Prime Minister at that time. Since then, the artists have presented their works as performances, exhibitions and a film documentary, and have continued with their investigation of "What's in a name?"
Starting from this famous Shakespearian question, four eminent European philosophers – Austrian Robert Pfaller and Slovenians Mladen Dolar, Jela Krečič and Slavoj Žižek – confront the implications of the Janšas' name change and its consequences in four essays. Ten years of artistic and real life activity, here illustrated by a photographic insert, presents an opportunity for them to discuss the symbolic power of the name, the ways it affects the subject and subjectivity, and how playing with names can lead to a radical critique of our late capitalist civilization.
Janez Janša and Beyond

Edited by: Janez Janša, Janez Janša, Janez Janša

Texts: Mladen Dolar, Jela Krečič, Robert Pfaller, Slavoj Žižek
Proofreading: Philip Jan Nagel
Design and layout: Luka Umek

124 pp. English, 5.83 x 8.26 in
Perfect-bound paperback, full color
Printed and distributed by:
Lulu.com
ISBN 978-961-93930-4-8

Published in the occasion of the exhibition
Janez Janša®
, curated by Domenico Quaranta, +MSUM – Museum of Contemporary Art Metelkova, Ljubljana, 2017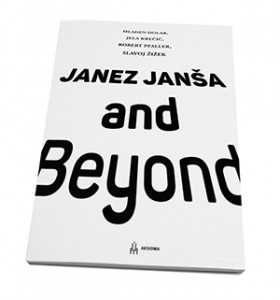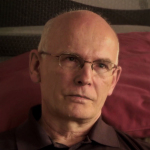 Mladen Dolar is Professor and Senior Research Fellow at the Department of Philosophy, University of Ljubljana. His principal areas of research are psychoanalysis, modern French philosophy, German idealism and art theory. He has lectured extensively at universities in US and across Europe, he is the author of over hundred papers in scholarly journals and collective volumes. Apart from ten books in Slovene, his most notable book publications include A Voice and Nothing More (MIT 2006, translated into five languages) and Opera's Second Death (with Slavoj Žižek, Routledge 2001, also translated into several languages).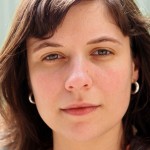 Jela Krečič is a Slovene journalist, columnist and philosopher. She writes for the largest national newspaper Delo. Her theoretical research focuses on films, TV series, the star system, and aesthetics, and she has published several studies on these topics. She also co-edited anthologies on contemporary TV series and on the comedies of Ernst Lubitsch (Lubitsch Can't Wait). She has published numerous essays on contemporary art, including an article on the Slovene artistic group NSK for the publication Neue Slowenische Kunst – An Event of the Final Decade of Yugoslavia, and an article on the Janez Janšas for the publication Name Readymade. Recently she also edited a volume of political theory, The Final Countdown: Europe, Refugees and the Left. Her literary debut None Like Her has been translated into English.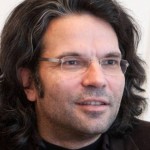 Robert Pfaller, philosopher, teaches at the University of Art and Industrial Design in Linz, Austria, as well as a founding member of the Viennese psychoanalytic research group stuzzicadenti. He received the "Best Book Published in 2014" award by the American Board of Professional Psychology (ABAPsa) for his work The Pleasure Principle in Culture: Illusions without Owners (Verso, 2014), and the "The Missing Link" award by Psychoanalytisches Seminar Zurich, Switzerland in 2007. His publications include, among others: Interpassivity. The Aesthetics of Delegated Enjoyment, Edinburgh University Press, 2017; Wofür es sich zu leben lohnt. Elemente materialistischer Philosophie. Frankfurt/M.: Fischer, 2011; and Umazano Sveto in Čisti Um. Ljubljana: Analecta, 2009.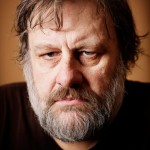 Slavoj Žižek is a Christian atheist, Hegelian philosopher, Lacanian psychoanalyst, and Communist political theorist. His work tries to re-establish dialectical materialism through a Lacanian reading of German idealism. He also deals with the critical diagnostics of contemporary capitalism and of the twists and turns of today's ideology. He is a researcher at Birkbeck College, University of London; Visiting Professor at NYU, New York City, and at Kyung Hee University, Seoul. His latest publications include Disparities (London, 2016), Antigone (London, 2016), The Courage of Hopelessness (London, 2017), Incontinence of The Void (Cambridge, 2017).