In May 2013, the Nigerian National Identity Management Commission (NIMC) and MasterCard announced as part of a pilot program the rollout of 13 million MasterCard-branded National Identity Smart Cards with electronic payment capability: the new multipurpose identity card which had 13 applications including MasterCard's prepaid payment technology. The enrollment process involved the recording of an individual's demographic data and biometric data, which would provide the basis for a "National Identity Database."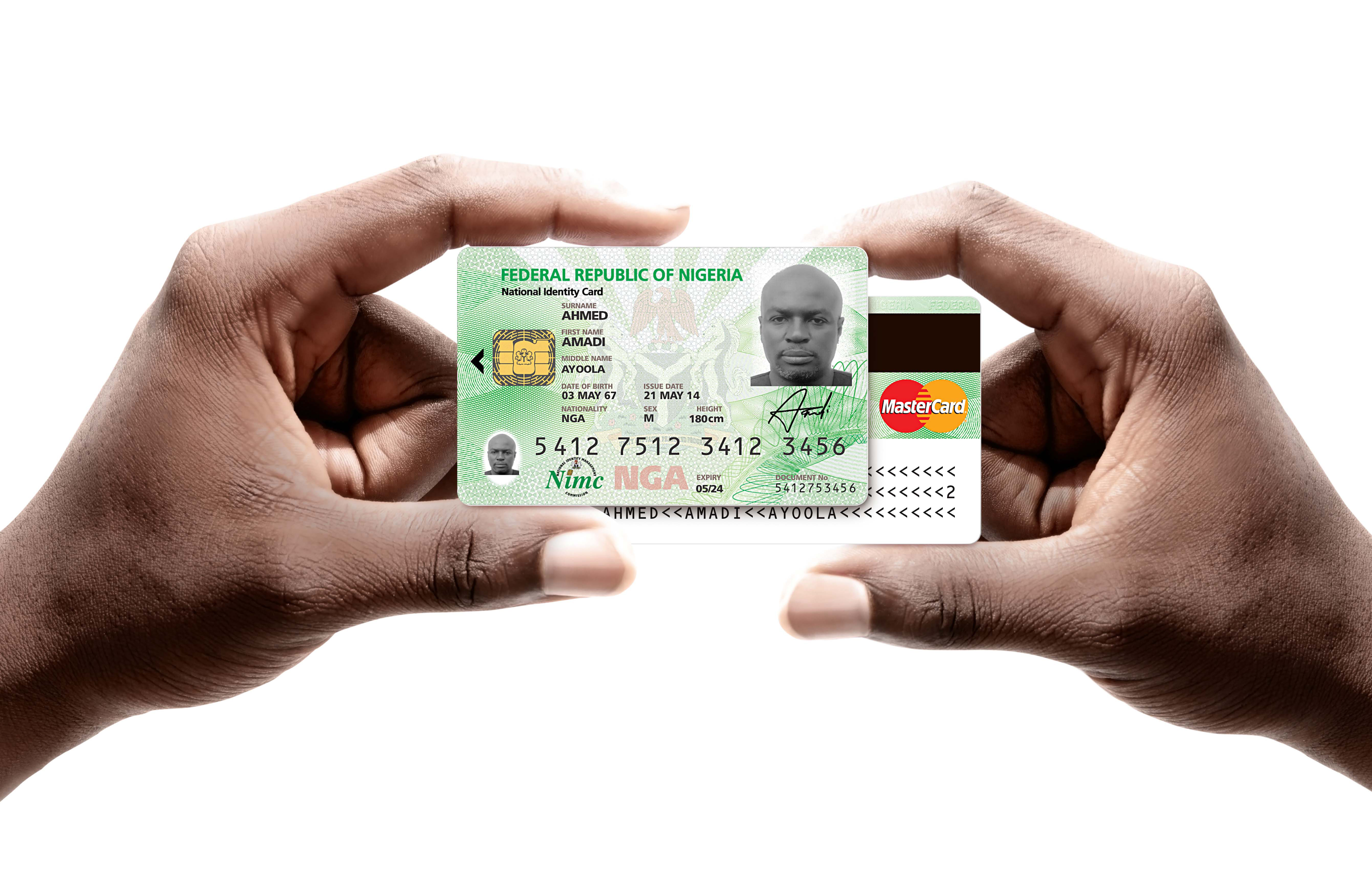 Around the same time, the United Bank for Africa (UBA) announced the "All About U" Debit MasterCard: a personalized debit card which allows Customers to carry around their fond memories while using their Debit Cards. Deputy UBA Managing Director Mr. Kennedy Uzoka said: "We are giving you something to own – a card that truly reflects your own personality. You do not need a bank logo, but your personal logo or identity"; and he concluded: "Using design software which seamlessly integrates with the bank's card management system, the UBA 'All About U' card perfectly blends the UBA brand with the customer's creative imagination, making the customer a 'partner-in-design' while creating a sense of loyalty and enhancing affinity."
In February 2015, borrowing the title from the name of the UBA debit card, the three Slovenian artists Janez Janša, Janez Janša and Janez Janša started All About You, a project that takes advantage of the personalized card service offered by their bank: Nova Ljubljanska Banka. Each of them magnified the image of his ID card tenfold, then partitioned it into a hundred equal parts, and finally started applying for a new personalized Visa®, Maestro® and MasterCard® every week.
Each request was subjected to the scrutiny of bank's employees who could accept or deny the submitted image in accordance with what is stated in the bank's image guidelines. This turned the production into a time-based relational performance where the relation between the artist and the producer coincided with the relation between the bank's customer and his bank.
The triptych All About You is a specific kind of ready-made that brings up several social and subject/object relations, such as money circulation, artwork status, identification and citizenship. We could say it represents a "self-portrait as a citizen" with the Republic of Slovenia used as a mirror.
LEV KREFT, MANIFOLD TRIPTYCH, LECTURE @TOBAČNA 001, Ljubljana, 28 JUNE 2016