To trust or not to trust, that is the question now. From its very name, the project questions the role of credit cards in the system of trust on which the whole financial sector is based, while at the same time pointing to the peculiar relationship that artists establish with their audience.
The core of the project is an online facility where anybody from all over the world can download images of Janšas' artworks and use them to create their own customized credit card; this should be later sent to the artists, who will then place their signatures on it – thus the card becoming the artwork – and send it back to the participant.
In this participative process, the audience is entrusted with different roles: co-author, co-owner and collector of an artwork, the latter keeping its status of personal and functional object.
With their new project Trust, Janez Janša, Janez Janša and Janez Janša are addressing issues such as the virtualization of economics, the way contemporary biopolitics sanctions our existence in a legal, political and economical context, and many others related to the nature of the artwork in the contemporary environment.
GET YOUR PERSONALIZED POCKET-SIZE ARTWORK BY JANEZ JANŠA, JANEZ JANŠA, JANEZ JANŠA FOR A FISTFUL OF DOLLARS AND A BIT OF TRUST…
Yes indeed! You will get a fully funcional credit (or debit) card that is an artwork with your personal name and account number, the logo of your bank, our image and our original signatures.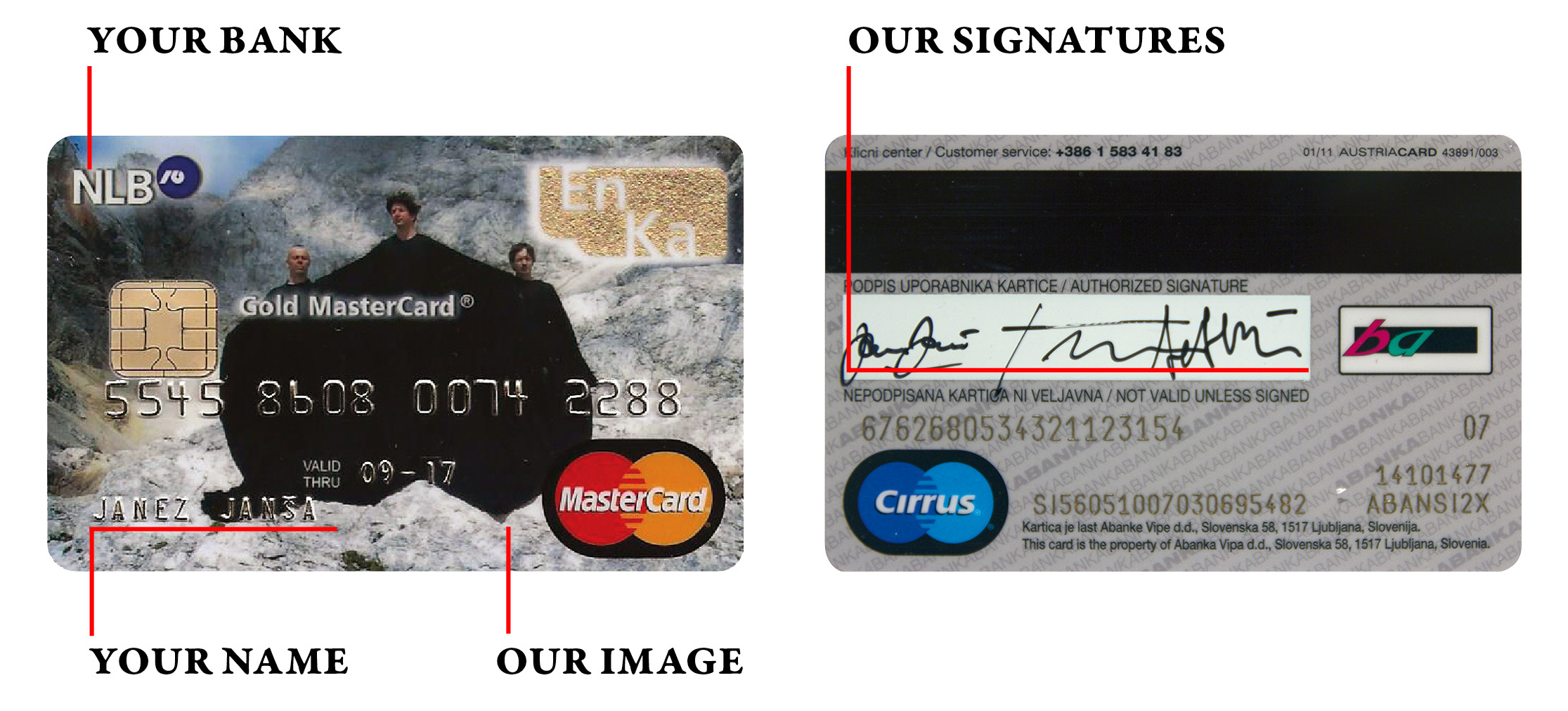 A Certificate of Authenticity will be provided alongside the Artwork!